Valentine's Day was wonderful at EXO Roast! Amy Smith (nee Rude) and her husband Doug have done wonders with the performance space, taking their already country-urban-cool coffee shop and carving out a cozy niche with a lovely bar (specializing in mescal!), long banquet style tables to foster some hobnobbing with your neighbors and a small stage decorated with Mexican-style crepe flowers and a nice sound system. It's a true listening room by candlelight and the crowd was attentive and responsive.
Amy kicked off the night with a lovely rendition of "Coat of Many Colors" preceded by her own story about her mama fashioning a shawl out of a baby's blanket back in the day.
I was up next and gave the debut public performance of "Cactus", dedicated to Daddy, and Juice Newton's "The Sweetest Thing" of course dedicated to my man, Jamie. Tom Willett, photog extraordinaire came prepared with camera in hand and here's some of his handiwork.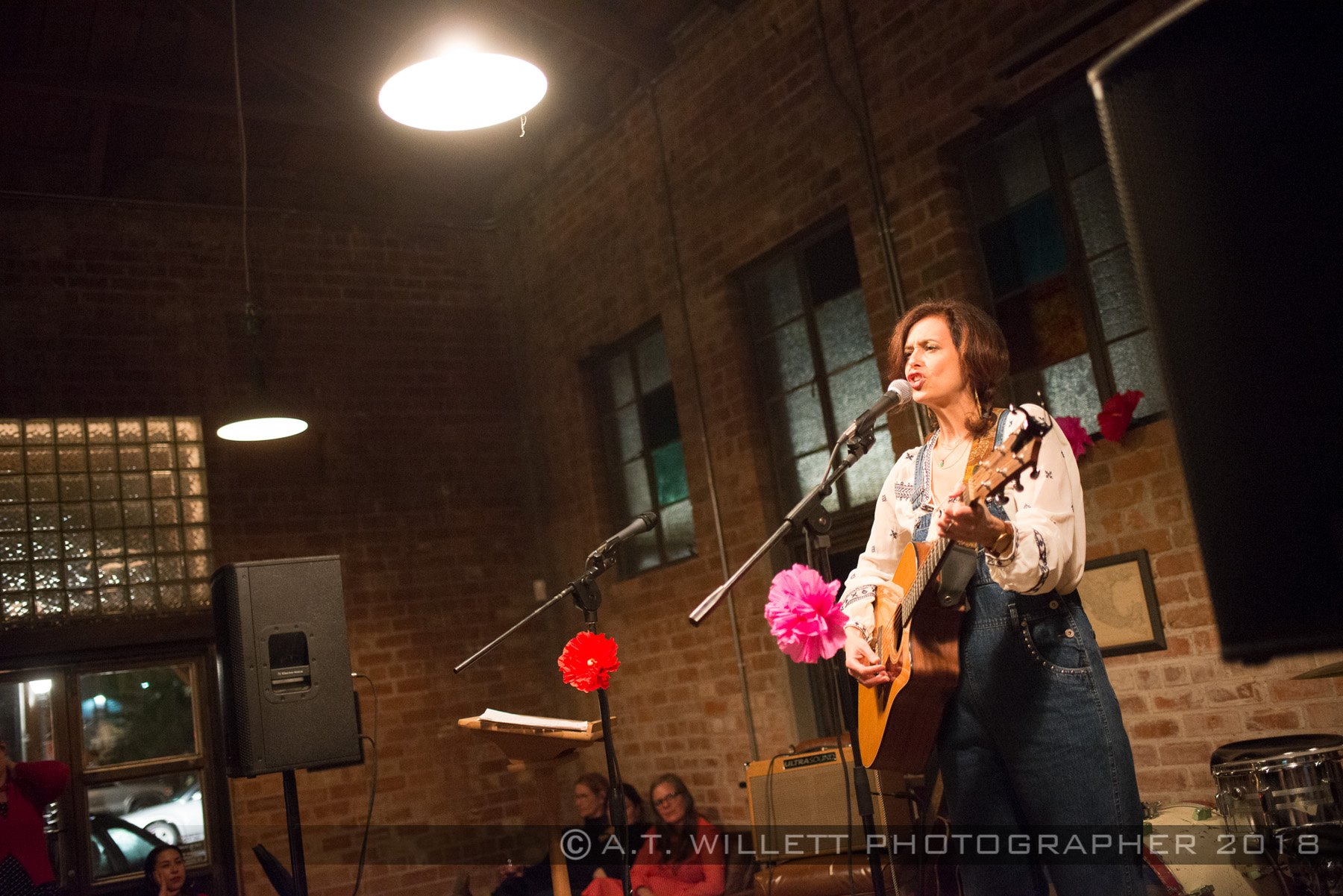 Here's Lisa O'Neill covering Lucinda Williams' Passionate Kisses: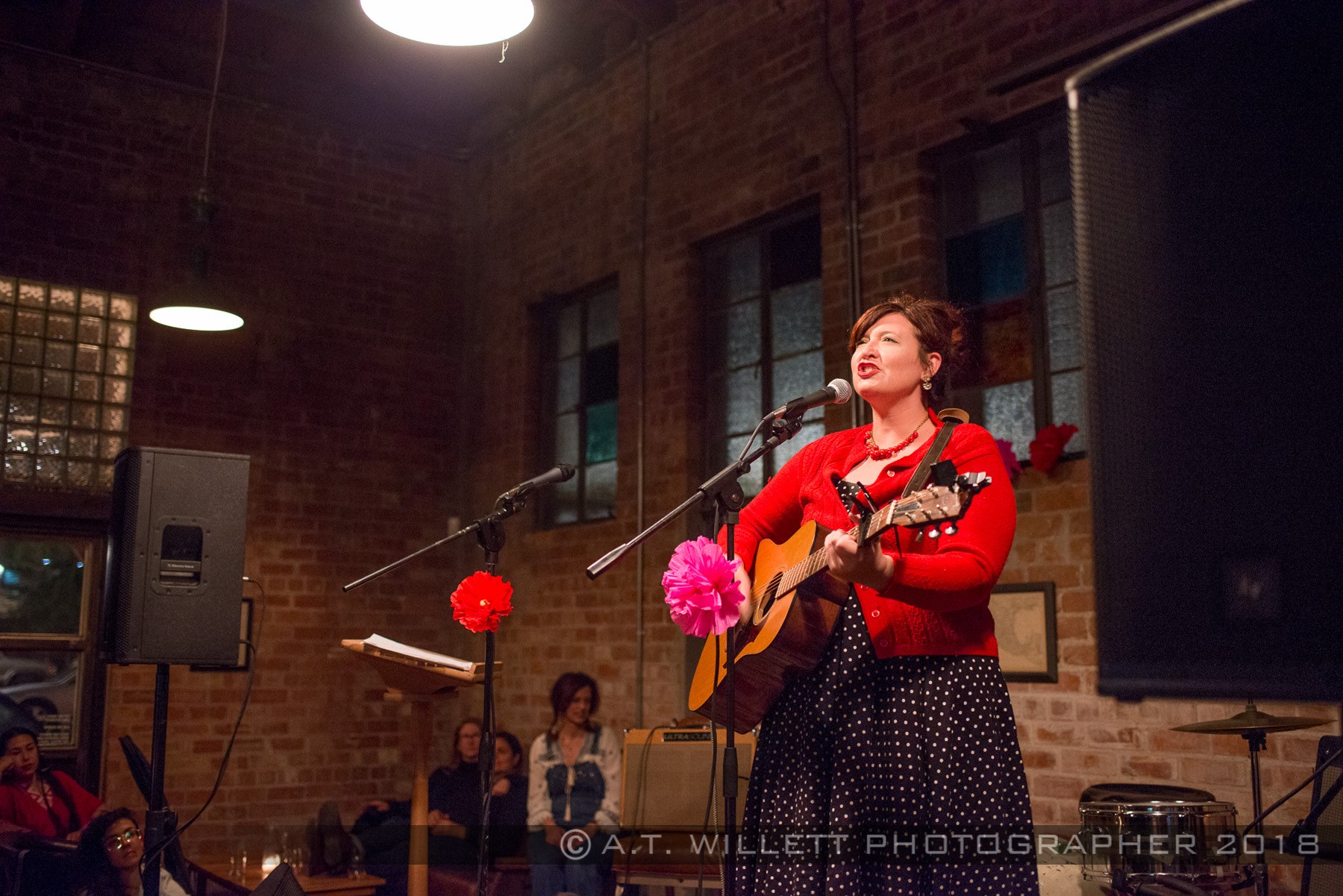 Lonna Kelley - who came down from Phoenix for the night! - covered Kitty Wells (It Wasn't God Who Made HonkyTonk Angels), Connie Smith (I'll Be There) and then a song I hadn't heard before by Loretta Lynn that blew me away: "When the Tingle Becomes a Chill":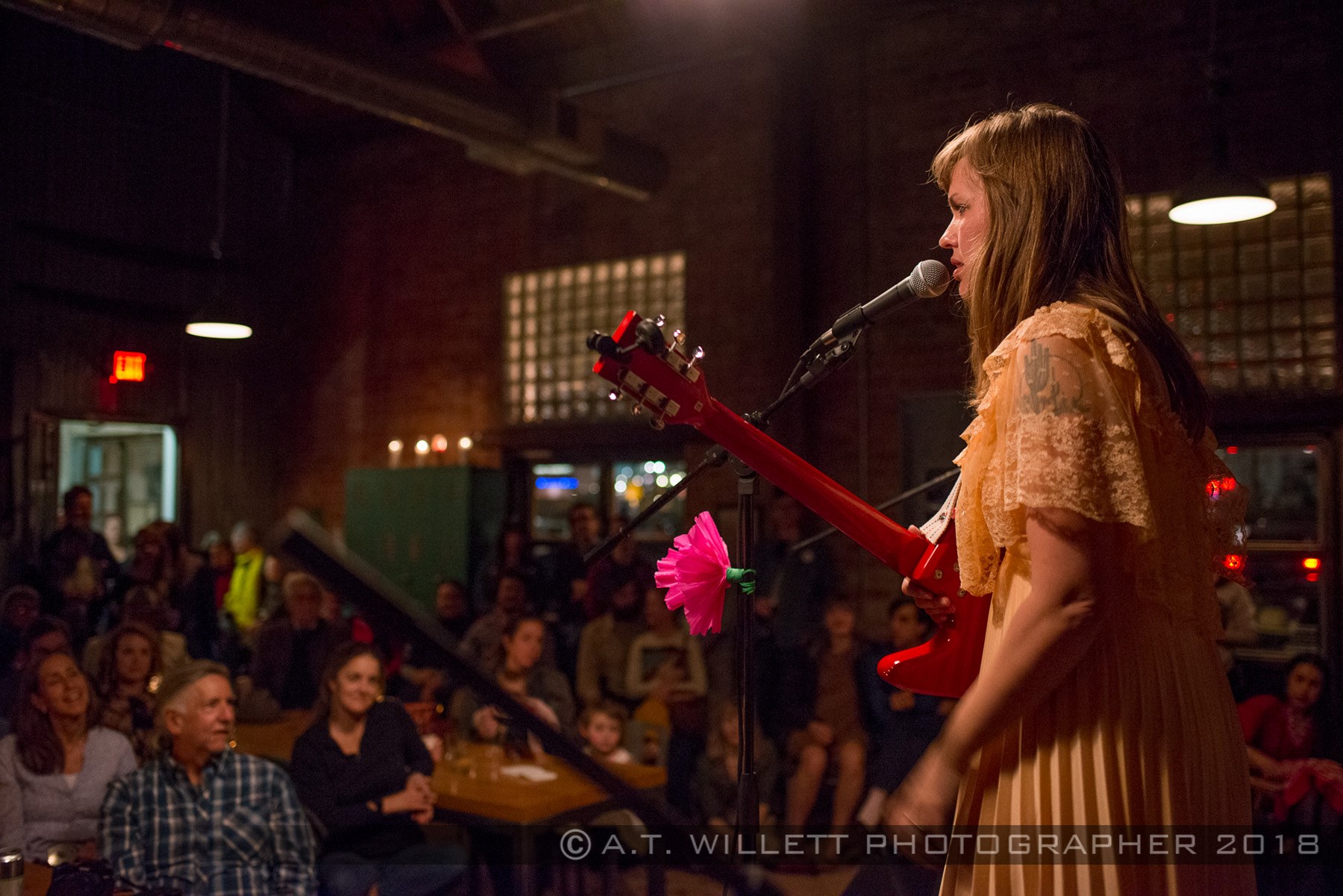 Tulip Sweet is brought to you by the crazy krew behind the Lemon Drop Gang doing their own quirky country songs like "Hey, Jesus, Can I Stay In Your Room?" and "Chopping Onions" (with Stephanie O'Halloran and family):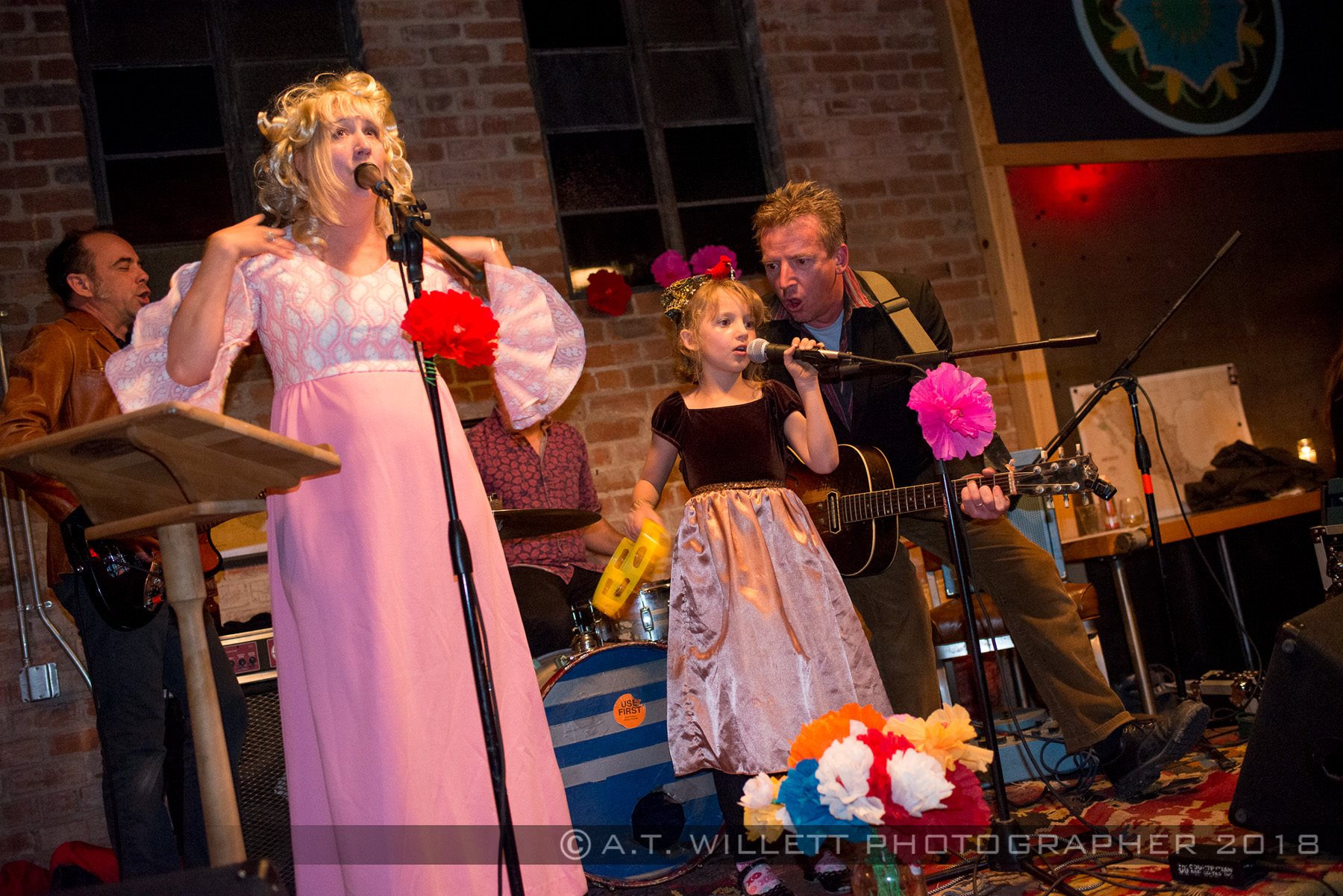 But then we kicked into the true point of the night, which was DUETS! (Arizona Women Duet Better) and these were some humdingers!
Karima Walker and June West covered Gillian Welch & David Rawlings (Dear Someone), Shania Twain (Still the One) and Wanda Jackson (Funnel of Love) with a mix of Karima's indie quirkiness and June's badass guitarin' and wailin':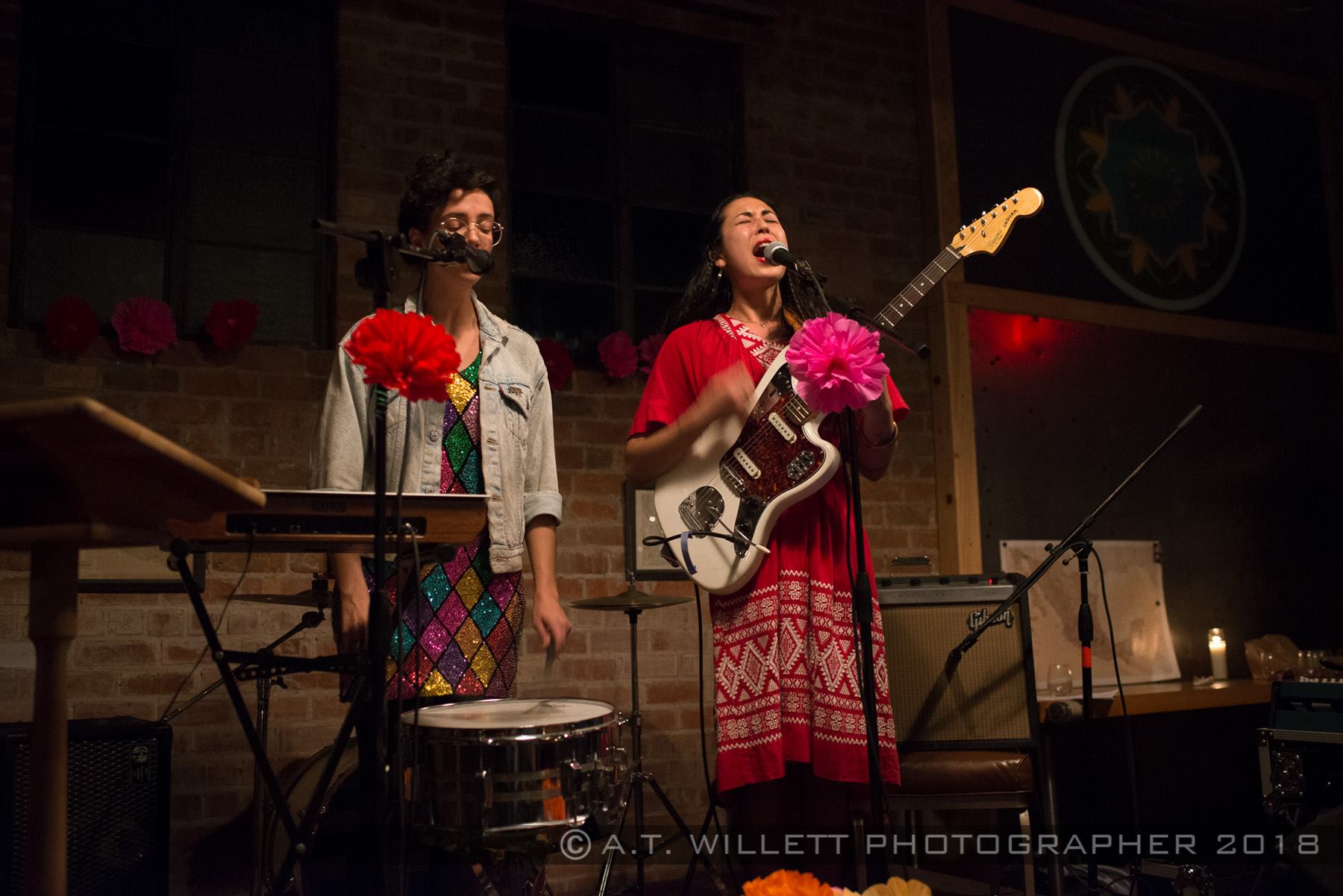 Lonna came back up with Amy Rude for heartfelt versions of "Hickory Wind" and "Help Me Make it Through the Night" (this is where the mescal really came in handy!)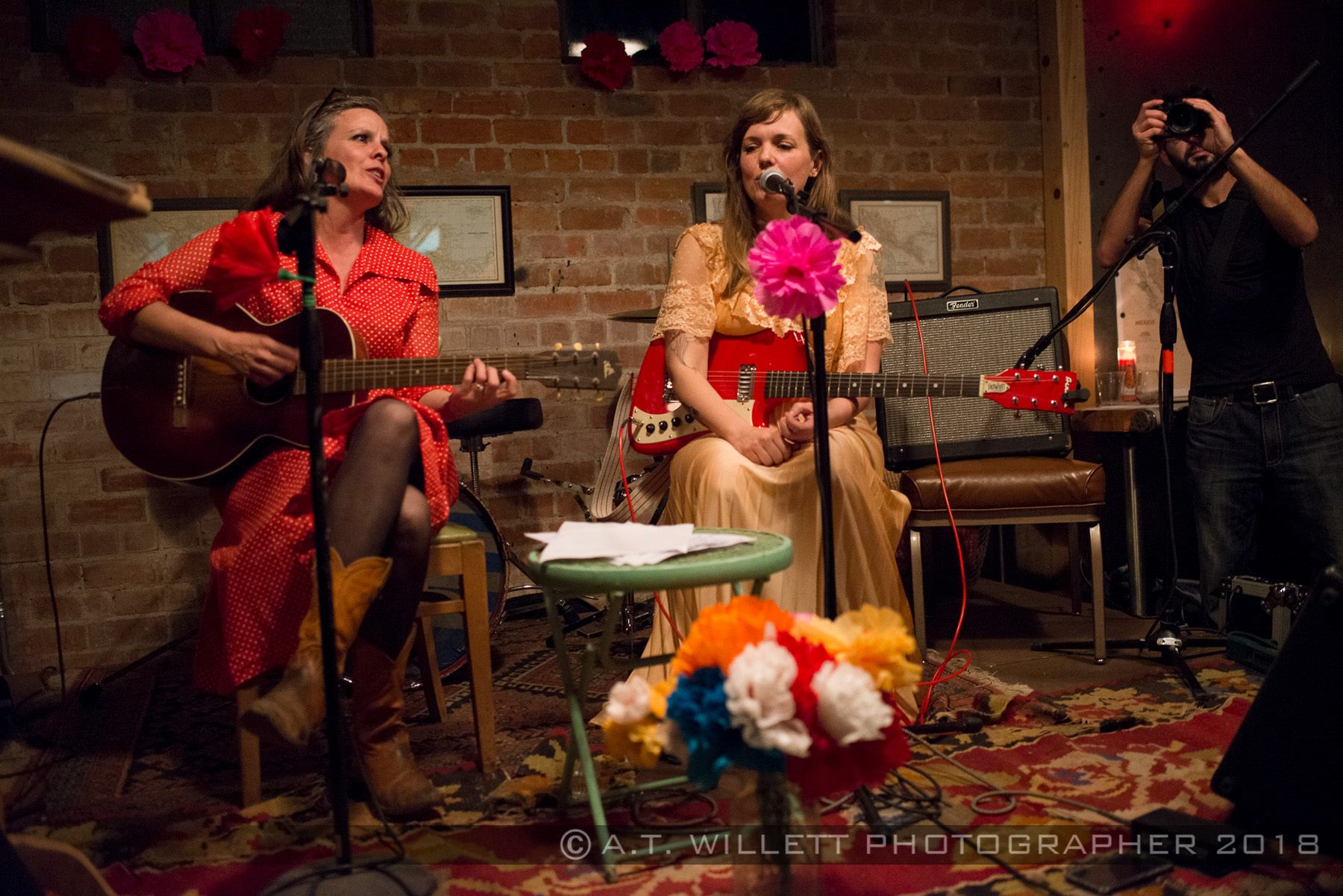 Then Lana Rebel took Lonna's seat and crooned with Amy on a Hazel Dickens tune "Just a Few Old Memories".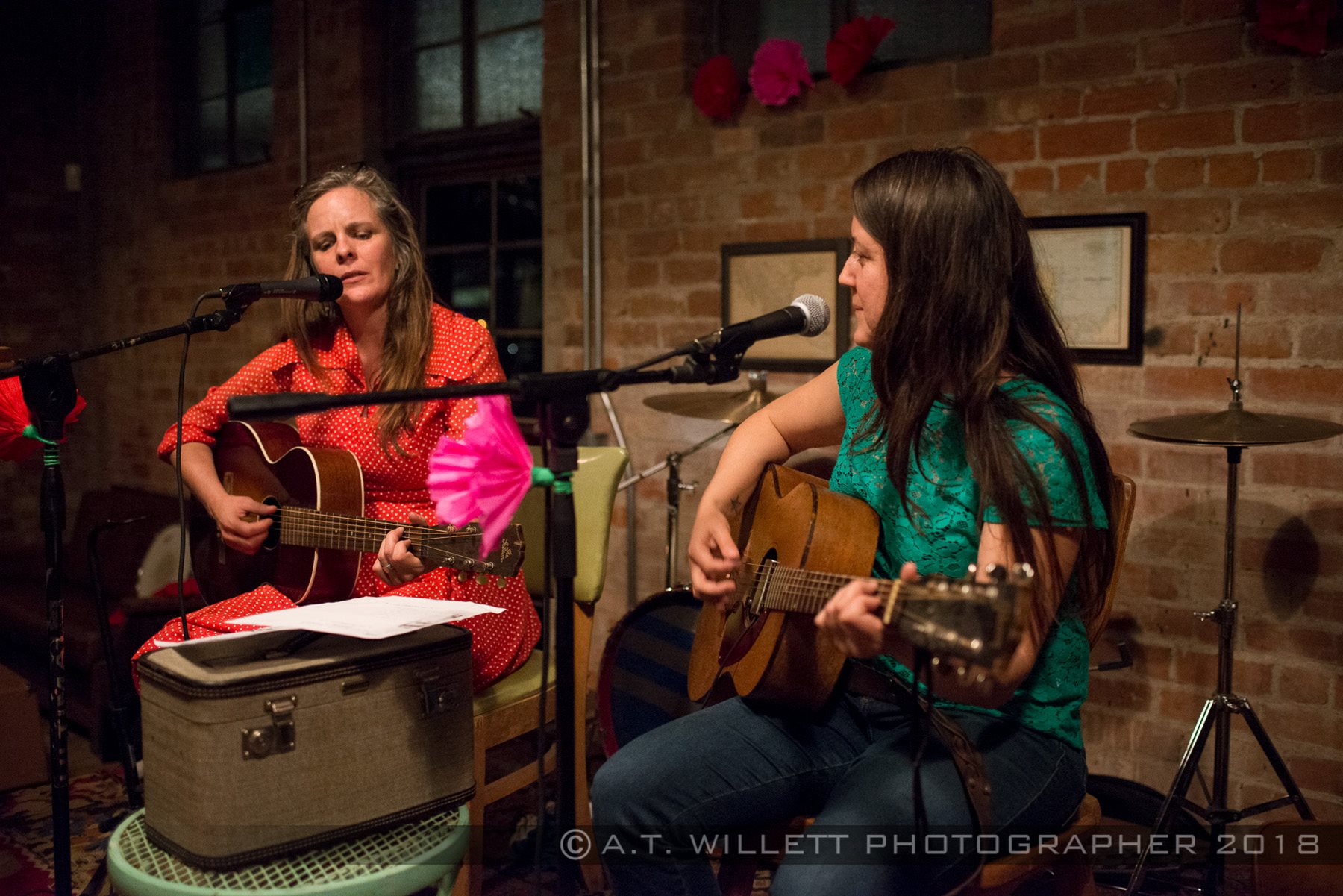 I came up later for our Lefty Frizzel duet "Mom and Dad's Waltz" - though I can't find pix of that, it turned out really special and will be a very sweet musical memory for me!
Lana finished the night with a wonderful song "Hope It Don't Rain" from her most recent album with her partner Kevin on the musical saw (which is such a cool instrument - like a lo-fi theremin!)
What a lovely night! Amy wants to do these on the regular and I think that's a great idea. 
Here's to women and country music and community!