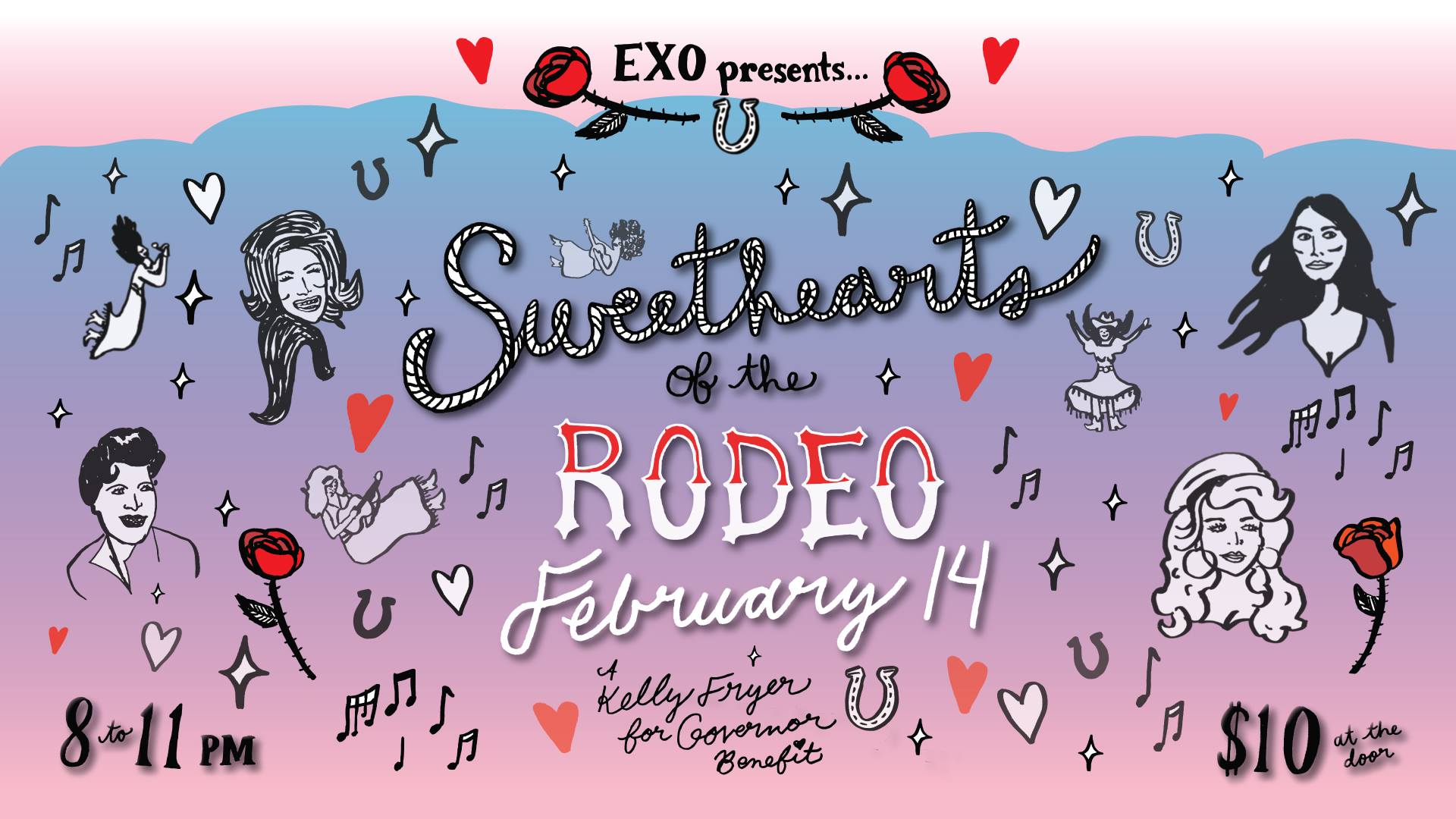 Getting ready for the Sweethearts of the Rodeo show at Exo Roast tonight for Valentine's Day. The main point is for local female artists in the country/folk spectrum to get together and play and do some little duets with each other that focus on country songs with a "sweet" theme (as opposed to the more usual whiskey and heartbreak tone). It's also a fundraiser for a Democratic candidate for AZ governor, Kelly Fryer.
I'm excited to be singing a song with Lana Rebel (and it's SUPER sweet! we kept getting a bit verklempt during rehearsal). Lana's voice itself is so sweet and pure and I'm really looking forward to singing a song by Lefty Frizzel who was one of the pioneers of Country and Western music becoming mainstream radio in the 50's. He ran around with the Hank Williams crowd and wrote some iconic tunes like "If You've Got the Money I've Got the Time" and was a huge influence on artists like Willie Nelson and Merle Haggard. The sweet song of his that we're doing is "Mom and Dad's Waltz" and you can listen to the original version here (though it's been covered a hundred times!) You can hear his signature 'vowel-bending' vocal style on the word "Momma".
Happy Valentine's Day, yall!